glisseal laboratory greases belong in every laboratory drawer!
Glass connections in vacuum lines or equipment are usually not leak-tight. Therefore, for gas-tight and thus safe connections, for example in the synthesis of chemical products, ground joint greases are used. Greases for laboratory equipment must function with absolute reliability under normal temperature and vacuum conditions as well as in the high-vacuum range and they are not allowed to falsify the analysis results. Both laboratory equipment greases glisseal N for use under standard temperature and vacuum conditions and glisseal HV for applications in the high-vacuum range fulfil these requirements perfectly.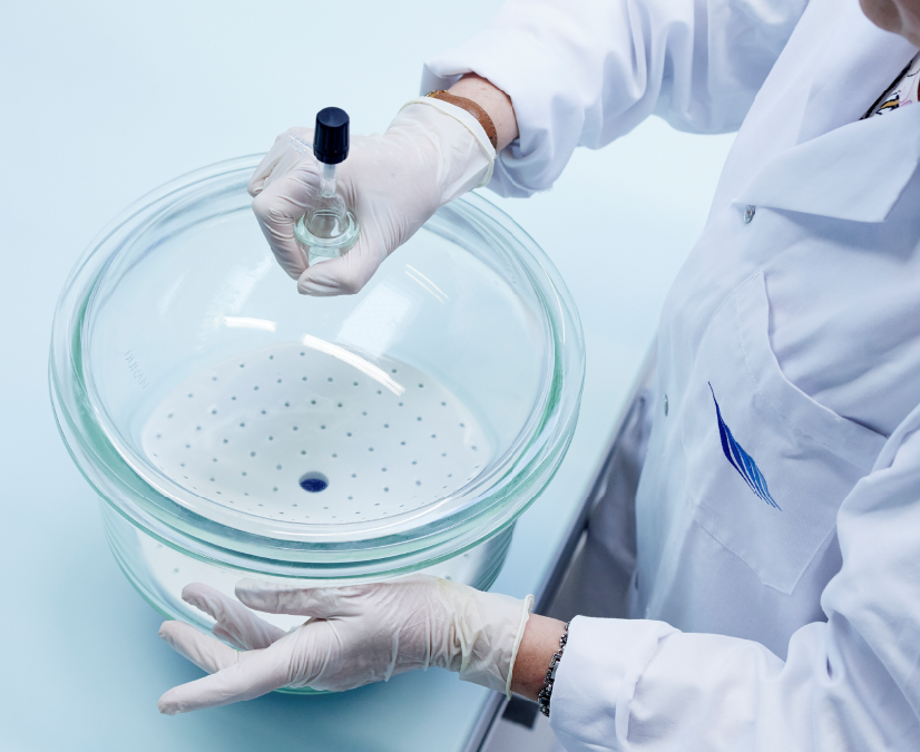 The desiccator retains the vacuum thanks to glisseal.


No dripping, no contamination, no risk of injury
Thanks to their composition, glisseal laboratory greases always remain where they have been applied. Even at high temperatures, they do not drip into the source material or the distillate. As a result, these ground joint greases prevent contamination. The practical, elastic tubes enable the easy application of the grease. Thanks to the consistency of glisseal, users can easily dismantle the equipment into its individual parts once the work is finished. This reduces the risk of damage to the valuable glass equipment and helps to prolong its functionality. It also reduces the risk of injury.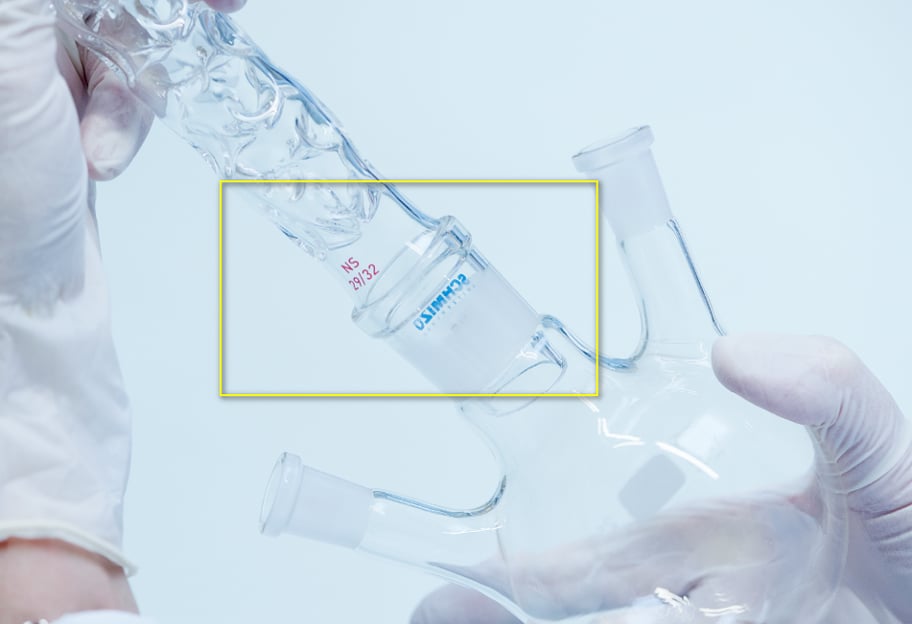 The thin glisseal film ensures tight glass-glass connections.
Constant lubricating consistency
glisseal N and glisseal HV are silicone-free and have excellent temperature stability. The consistency of the products remains constant between -40 °C and +250 °C. Both qualities of ground jointgrease are also resistant to most acids, alkalis and gases, insoluble in water and in low molecular weight monohydric and polyhydric alcohols, and dispersible in low molecular weight ketones, esters, amines, etc.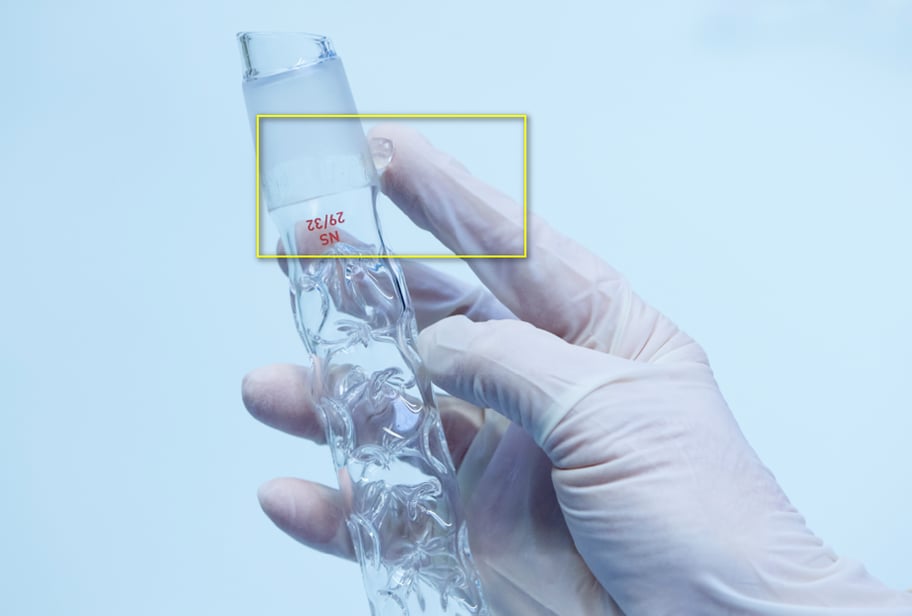 Practical in use. Apply only a very thin layer of glisseal.

The advantages of the silicone-free glisseal laboratory greases at a glance
silicone-free
stable at temperatures between -40 °C and +250 °C
no dripping point
insoluble in water and low molecular weight mono- and polyhydric alcohols
also suitable for plastics and metal
easy to handle
elastic 30g tubes
glisseal N or glisseal HV belong in every laboratory drawer!
Our silicone-free laboratory greases have been in use in laboratories in all industries worldwide for more than 50 years. When do you lubricate and seal with glisseal?
Do you need more information about our glisseal laboratory greases? Contact us, we will be happy to advise you and provide you with the relevant product data sheets.