Optimised cleaning process + correct cleaner = more sustainability
Ensuring the defined cleanliness of laboratory utensils is one of the most important basics for working in the laboratory. This is because only robust and reliable cleaning results reduce the risk of errors. Nevertheless, the cleaning process for laboratory utensils is often underestimated as a work step - including in terms of its potential for greater sustainability and cost savings.


The key to greater sustainability and cost efficiency lies in the process
An optimised cleaning process in combination with the correct cleaning productsenables significant savings in the water qualities used, such as drinking water, purified water or water for injection. The perfect temperature control significantly reduces heat requirements and thus the consumption of energy resources such as electricity or process steam. A situational adjustment and exact dosing of the cleaners makes maximum use of the process chemistry.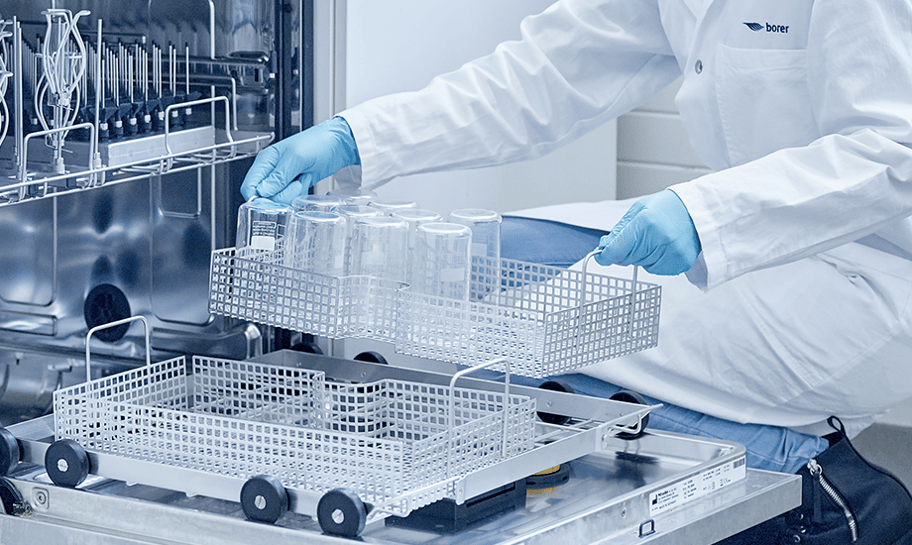 Correct loading of the laboratory glasswasher is also important.


A robust process is a prerequisite for reproducible clean results
In addition to regular monitoring of the cleaning process, the choice of the right process chemistry in particular plays a crucial role here. Especially with manual cleaning, a broad spectrum of activity of the cleaner is just as important as precise dosing. Special attention must be paid to standardising the entire process, i.e. the temperature, the exposure time and the subsequent rinsing steps.

The choice of cleaner pack size, adapted to consumption and space requirements, reduces the amount of packaging materials as well as transport and storage volumes.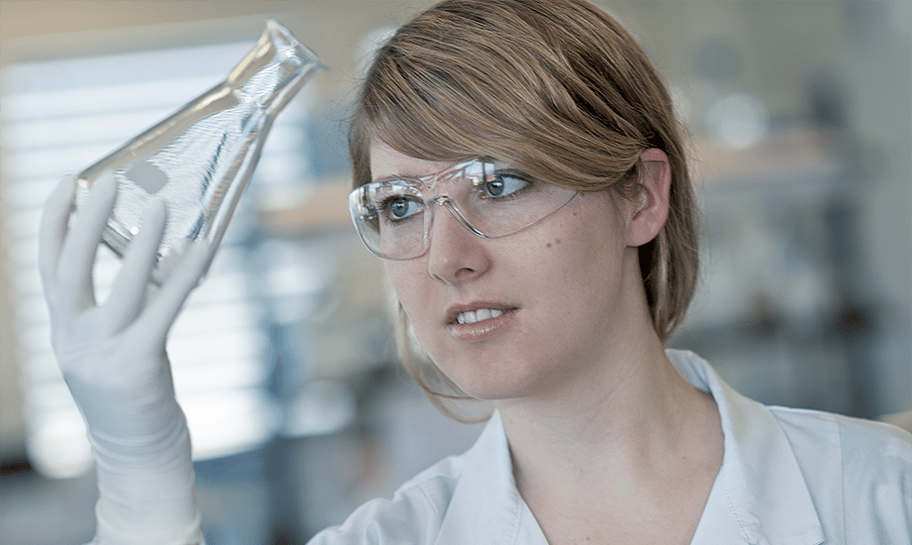 Verifiably clean laboratory glass thanks to an optimised process.
The formula for sustainable and economical cleaning of laboratory glassware without compromising cleanliness: deconex® optimised cleaning processes
The responsible handling of resources and budgets is extremely important to us. The formulations of our deconex® products are environmentally friendly and offer added value in terms of reliable cleaning results and occupational safety.
Our eco-promise at a glance:
+ Phosphate-free processes without compromising purity
No leaching of phosphate into soil and water.

+ Optimised products and process parameters
Savings in water, heat, cleaners and time.

+ Avoiding surfactants whenever possible
Thanks to the modular system, the targeted addition of surfactants is possible for specific applications.

+ Highly concentrated cleaners
Savings in transport, primary packaging and storage.

+ Formulation without critical complexing agents
Reduces the accumulation of heavy metals in soils.

+ Produced in Switzerland
Sustainable production is also guaranteed by strict legislation in the field of ecology.
You can find more information in the "Sustainable laboratory glassware cleaning" brochure.